Stan Hirson — A Short Bio
Stan started his professional career as a documentary filmmaker at WGBH-TV in Boston in 1962.  Among his early credits — much to the amusement of family and friends — was being floor manager on Julia Child's first shows of The French Chef.  He moved out of the television studio and covered the civil rights movement in the South for National Educational Television in 1963 and made film portraits of James Baldwin, Dr. Martin Luther King, Jr., Malcolm X, and the Student Nonviolent Coordinating Committee.
Stan joined the Maysles Brothers as Associate and was involved in the films such as The Beatles in America, Salesman, Gimme Shelter, Grey Gardens, and numerous television documentaries.
As a result of his films about the workplace, he was awarded a Ford Foundation fellowship to the Graduate School of Management at UCLA at the Center for Quality of Working Life and left his film career to practice organizational consultation.  He trained in group and organizational behavior at the Washington School of Psychiatry and was awarded a fellowship at London's Tavistock Institute of Human Relations.  In addition to consulting to industry he taught group and organizational dynamics in the Doctoral Program in Clinical Psychology at Teachers College of Columbia University.
He currently  lives and works in the Hudson Valley where he has consolidated his careers to make documentary videos for the internet.
PRESS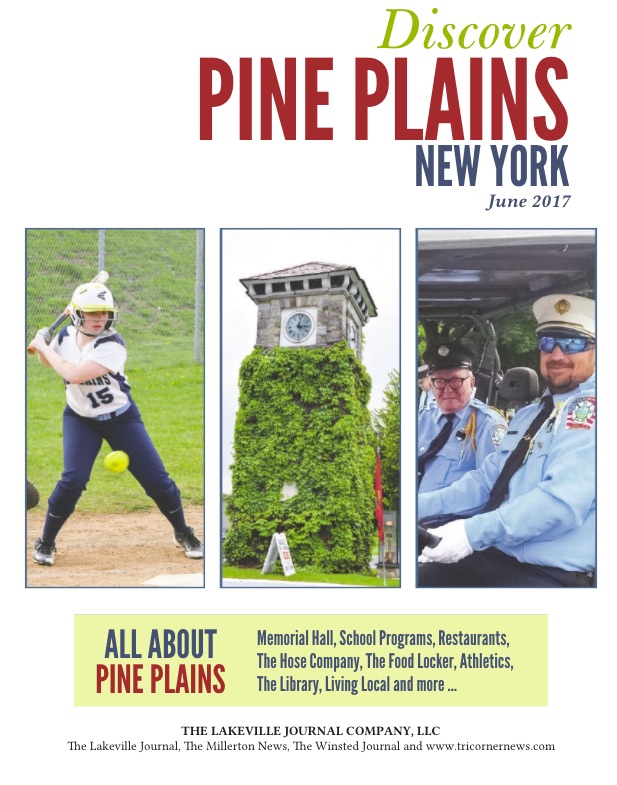 Click to view Special Supplement to Tri Corner News regional papers, June, 2017
December 6, 2012
The local newspaper, The Millerton News, ran a story about Pine Plains Views.  As it is a subscription website, I have taken the liberty of pasting the article here.  
Website's videos share stories of Pine Plains
Thu, 12/06/2012 – 11:05am
Stan Hirson was on duty recording the Pine Plains Parade of Lights for his website on Saturday, Nov. 24. Photo by Whitney Joseph
PINE PLAINS — Stan Hirson's website, Pine Plains Views, captures the essence of Pine Plains through a wealth of "video stories," ranging from the recent Parade of Lights to a lengthy sequence on dairy farmer Barry Chase. And now he's added recordings of Town Board and Planning Board meetings to his collection.
Hirson began filming the Town Board on Sept. 20, followed by the Planning Board on Oct. 10. He currently has five meetings posted on his site in their entirety, including November's sessions.
The 12-year Pine Plains resident explains why he's undertaken this endeavor on his site: "I came to Pine Plains by choice, not by chance of birth. But the small-town rural community I chose is changing. The farmers have, for the most part, sold to people from the city and fields are becoming lawns. And, like the land, people, too, are becoming subdivided as difference breeds distance rather than discourse. I have been making these videos to preserve and reconstitute what I can of a changing way of life and to share it with the community."
Hirson said he's been a documentary filmmaker all his life. He started his career at WGBH-TV in Boston in 1962, and has covered the civil rights movement and been involved in numerous films and television documentaries.
He began toying with the idea of mixing text, video and stills on his Hestakaup website, which features Icelandic horses. He continued the trend with Thinking Global, Acting Local, a site that focuses on topics such as climate change and world hunger.
"I started shooting little things about Pine Plains and decided to do the same thing — make a website with mini-documentaries about the town, these vignettes where people could speak for themselves," Hirson said, noting that he does all of the work on the site himself, including the writing and design.
"At some point a few months ago I felt like adding in some of the community meetings because I felt it was a good thing to do as a citizen," he added.
Hirson said people from all over the world have visited Pine Plains Views by finding it through Internet searches for topics such as dairy farming.
"I'd like to see more people from Pine Plains look at it and develop some interest in the Internet and what it can do," Hirson said. "It's off the beaten path, it's not on Route 22, but the Internet is the highway."
Hirson is interested in sustainable economic development and small-town culture, and feels the area has the potential to attract small businesses. He has a long list of links to area businesses and organizations on Pine Plains Views, and is happy to add more.
Hirson plans to continue updating the site with videos that encompass the people, history, agriculture, attractions and community meetings of Pine Plains.
"I'm always interested in living history. It preserves for me why I chose to come here," he said.
Pine Plains Views can be found at www.pineplainsviews.com. Hirson's other sites can be found at www.lifewithhorses.com and www.thinkingglobalactinglocal.com