Sal passed away in May, 2013, at the age of 77. Although I would run into Sal at one of his jobs in town, either at at Deuel's hardware or at the vet clinic, I used to look forward to seeking out Sal each year up on the Hill at the Dutchess County Fair where he was "The Man" at the 4H Club Poultry Barn.
While few knew that his last name was Lico, everyone knew his love for animals and the joy he gave when talking about them.
The Fair is coming up this week and I know he will not be there and, like many others, I will miss him. I thought it fitting to share this little video of him in his favorite setting.
I was at the Dutchess County Fair and visited the Poultry Barn where Sal used to hold court. His table was still there although his seat was empty.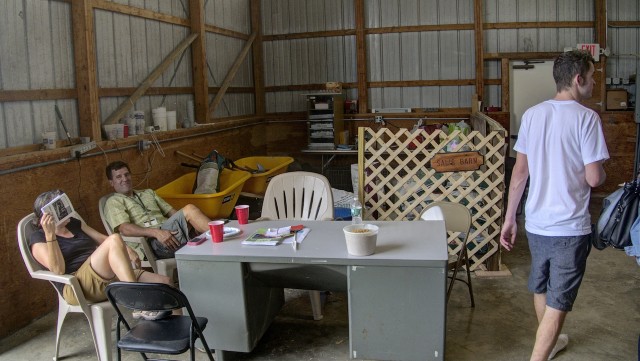 There was a sign to the side, "Sal's Barn".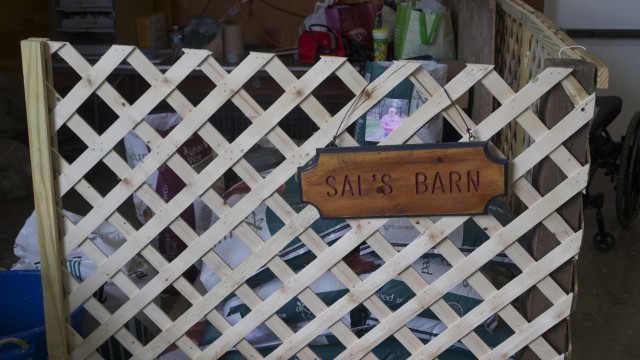 And in his memory, the prize-winning birds have a special roost: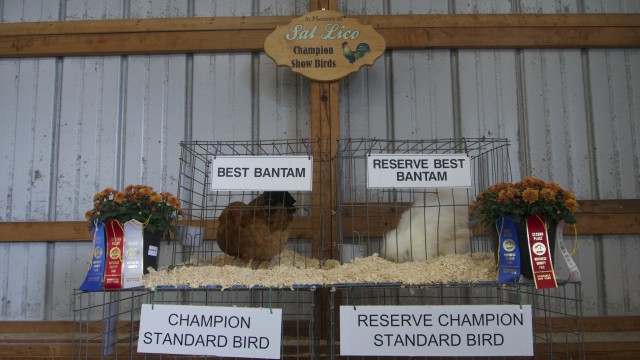 Sal was a modest man.  I don't know if this is what he would have expected,  but I am pleased how he is being remembered.